Welcome to
Gospel-Tract.com
High quality materials for Christian outreach and church evangelism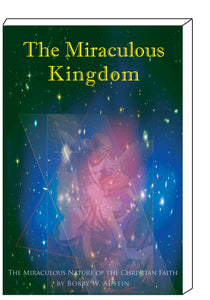 This book free with any purchase over $12. See The Miraculous Kingdom.
Ese libro gratis en español con pedidos mas de $12
About our Products
The gospel tracts that we present to the world in Christian evangelism speak volumes about who we are and how we value our church and God. Each Christian tract must be attractive enough to survive the trip home and then it must deliver the salvation message of Jesus Christ clearly and quickly. These tracts are excellent for Christian outreach, evangelism, short term missions trips, summer missions trip and Spanish missions trips. Please be assured that each one of these gospel tracts will be gratefully received and read, and as God uses them, we will see many come to know His salvation. Share the good news Gospel of Jesus Christ. All of our Christian evangelism tracts are printed on glossy paper (needed for bright colors) and all have God's plan of salvation. Remember that a great portion of unattractive outreach handouts with no color will never be read, and in the end, they will cost more per soul than the more attractive Bible tracts. And to give out a tract without God's plan of salvation is just a waste of time and paper!